The 4th German Social Entrepreneurship Monitor Reveals Migrants/Refugees Are One Of The Three Key Targets Groups Of Social Entrepreneurs
Making a positive impact on other people's lives while facing adversity yourself can contribute to feeling better. According to an article on Psychology Today, volunteering can even lead to lowering depressive symptoms, because it helps us to find meaning and a purpose in life – something, which has also been described by the Japanese concept 'Ikigai (生き甲斐)' that dates back to the Heian period (794 to 1185), but is again inspiring clinical psychologists as well as Ikigai readers. In 2017, Héctor García and Francesc Miralles published the first edition of their book 'Ikigai: The Japanese secret to a long and happy life', which provides insights into this Japanese concept. In a nutshell, Ikigai lies at the intersection of what you love, what you are good at, what the world needs and what can be paid for.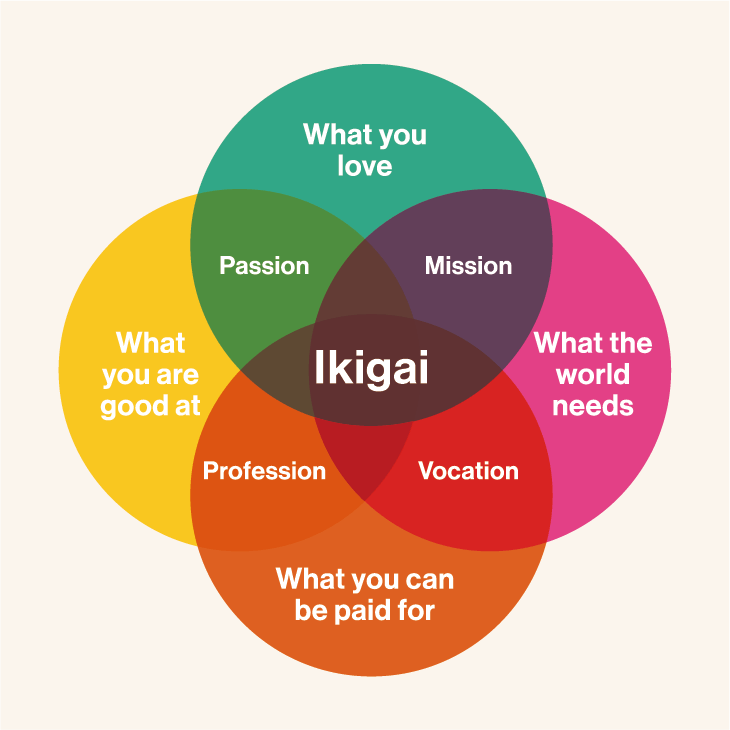 Whereby 'what you love' reveals your passion and mission, 'what the world needs' precisely describes where your mission and vocation meet. In other words, an individual's purpose is related to the point where all these aspects meet. What the latter has to do with social entrepreneurship is the fact that what the world needs is certainly also more respect for diversity, inclusion and kindness – and last, but not the least, people who support others in coming a little bit closer to their own Ikigai in societies that are not yet the most effectively working towards this concept as a way to measure equity and equality. This article will provide a few insights from the 4th German Social Entrepreneurship Monitor arguing that migrants need to receive special support to put their purpose into practice.
Key Insights From The 4th Social Entrepreneurship Monitor
Social entrepreneurship is responsive to societal change and challenges such as global migration, climate change, demographic change and inequality. It strongly responds to 'what the world needs' and illustrates that quite a range of 'vocations' are compatible with the overall vocation as an entrepreneur as long as founders are driven by their passion and striving towards what other people, society and our planet truly needs from business.
Social entrepreneurship has been located at the intersection of society, business and governance, which illustrates the latter point again and further hints at the fact that 'what you can be paid for' and how immediately your business' work will be incorporated into politics, might depend on your negotiations with public investors and local policy-makers. In other words, whether you can turn social entrepreneurship into a profession still hugely depends on your ability to gain funding and operate in relevant networks. There is not a straight pathway towards becoming a social entrepreneur.
Most of the surveyed social enterprises target "groups, which are affected by social ills" (60%), that is "children and youth (37,3%), women/girls (28,1%) and individuals with a migrational or refugee background (29,5%)". The latter shows that social entrepreneurship is people-centered. It does not solely aim at providing the world with what it needs. It aims at growing change-makers, who will be able to provide others with what they need to help themselves and the world altogether.
There could be a gap with regard to effective and sufficient support through social entrepreneurship. Since most of the surveyed social enterprises focused on helping the afore-mentioned target groups, other target groups received less support in terms of available offer. However, this does not say anything about the effectiveness of the support nor the scope of support needed for each target population and related societal issues.
Most social enterprises actively work towards measuring their impact as a business and are impact-oriented (95%), cooperative, systemic, environmentally-conscious, local, participative and digital. In other words, they have a good understanding of what their local community wants and needs. However, this might illustrate the afore-mentioned point again – there is a need for measuring the overall impact of social enterprises in Germany to prevent certain target groups from being left out, when it comes to receiving sufficient, specialized support.
Based on the above findings, it can be concluded that social entrepreneurship is certainly big in Germany. With 22% of founders having had a migrational background in Germany in 2022, their efforts also need to be actively supported in the domain of social entrepreneurship. Not only, when it comes to supporting other migrants, but also when it comes to contributing their passions and expertise to help different target groups. On the one hand, sharing the experience of migration might certainly help individuals to design innovative solutions to support others. On the other hand, what should not be overlooked is that migration is a disruptive experience – which can directly impact individuals' ability to maintain in the same profession as in their home country (i.e. based on the recognition of diplomas, lacking language skills and other societal rules etc.).
If this profession was actually contributing to an individual being able to experience their purpose and put the latter into practice, it might be important to allow the field of social entrepreneurship to be particularly inclusive. That is to say, founders with a migrational background should particularly be supported, where their potential gaps (i.e. language skills, lacking diplomas) would lead to sacrificing their passion, mission, profession and vocation. Ikigai is something that everyone should be entitled to, because only if everyone can strive for the latter, societies can benefit from everyone's purpose and skills. The latter might require a couple of extra efforts, for instance, public investors should actively engage in match-making, where diploma recognition or the right to exercise one's profession in Germany is a problem.
The latter may require cooperation with other public institutions to find alternative pathways for recognition and/or efforts to find team members, who have the lacking qualifications and a similar mission. Next to this effort, other efforts of course have to be taken as well – making public funding more accessible for migrant founders, making networking easier and easing the bureaucratic burden including when it comes to communication (i.e. facilitating certain processes in a variety of different languages) all matter. Why this may be so important is, because it shouldn't be the task of social entrepreneurs alone to make it possible for migrants to realize their purpose. Rather than understanding integration in a simplistic manner – by looking at employment/unemployment, community engagement etc., it might have to be measured through Ikigai. Certainly, migrant entrepreneurs should also not be stopped, where they design targeted innovation – but is our society truly enabling migrants to their best potential? Or are the structures in place setting the bar a bit too low?
Centurion Plus
If you are a migrant entrepreneur with an interest in changing the status quo or a founder with an idea to challenge societal structures, we will gladly support you on the legal side. We are both specialized in supporting multicultural businesses in Germany, in supporting African businesses in Germany and in supporting businesses across various African jurisdictions. While our support starts with providing help on immigration and relocation matters, it does not stop there – taxes, tech, intellectual property…You heard us! Contact us today to find out more!