At the recent "Invest in African Energy" forum in Paris, Technip Energies, a renowned global energy services company, and the Republic of Congo announced a significant cooperation agreement. This event was a prelude to the anticipated Africa Energy Week (AEW) 2023, a platform that seeks to spotlight the diverse energy potential of the African continent.
As a part of these forward-looking discussions, the African Energy Chamber (AEC) highlighted the critical role of enabling environments in upstream financing, advocating for the creation of conditions conducive to investment. Concurrently, in anticipation of AEW 2023, global investors are casting their gaze on Senegal's emerging energy sector. Senegal's promising energy prospects, combined with a stable political environment, are drawing international attention, placing the nation in the limelight as an appealing destination for energy investment.
Technip Energies and Congo Embark on Joint Cooperation Pact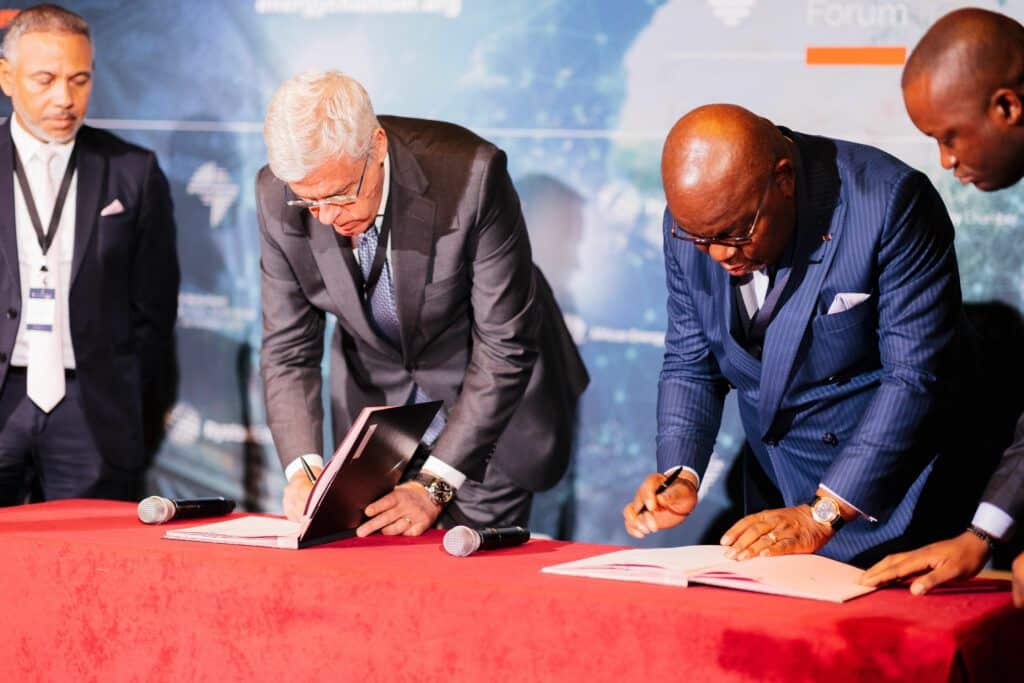 This forum serves as an instrumental platform, unifying global investors, state entities, and industry stakeholders interested in the African energy sector. The Paris gathering had a dual mission: to seek viable investment opportunities and to pave the way for a greener and more sustainable energy future in Africa.
The mutual agreement signed between the Republic of Congo and Technip Energies signifies a shared vision for the African energy landscape. It represents their commitment to advancing the economic landscape in the continent, leveraging the vast natural resources that Africa possesses, while ensuring sustainable practices are maintained.
Technip Energies has an established record in the energy sector, boasting of innovative and comprehensive solutions in oil and gas, renewables, and petrochemicals. Their partnership with the Republic of Congo is expected to facilitate the exploration and development of new energy sources, thus improving the region's energy security.
The Republic of Congo, as a signatory to this agreement, underlines its commitment to strengthening its energy sector and diversifying its economy. By leveraging Technip Energies' proficiency in the energy sector, Congo expects to boost its oil and gas output, increase industrialization, and create more employment opportunities.
While the specific details of this cooperation are yet to be disclosed, this collaboration is poised to benefit both parties. Congo can leverage Technip Energies' expertise to build its capacity and enhance energy production, while Technip Energies gains a strategic partner and a gateway to the richly resourced African energy market.
This agreement is a stepping stone towards a more resilient and sustainable energy sector in the Republic of Congo. It symbolises a new chapter in the African energy narrative, where international cooperation and sustainable practices are seen as key drivers for economic growth and development.
By joining forces, Technip Energies and the Republic of Congo are not only strengthening their respective futures, but also contributing to a broader objective – fostering an energy-efficient, sustainable, and prosperous African continent. With this cooperation, the future of African energy looks bright, and the path towards sustainability seems a little clearer.
Enabling Environments Key to Upstream Financing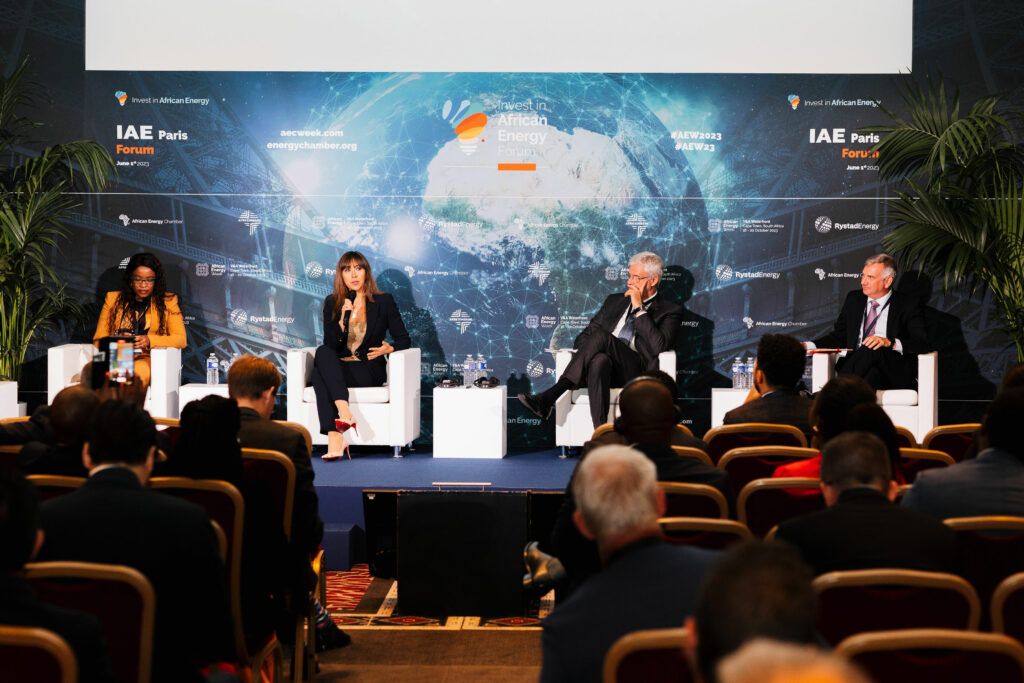 At the heart of the Paris Forum's discussion was the need for suitable political, economic, and regulatory environments to foster and support investment in upstream projects. By exploring the current financing structures, participants emphasised the importance of environments conducive to stimulating investment and spurring economic growth in Africa's energy sector.
The role of enabling environments in the upstream sector cannot be underestimated. The right business climate, complete with supportive policies, robust regulations, and stable governance, can attract significant investment, which is the lifeblood of oil and gas upstream projects. Stable political environments also encourage the adoption of new technologies and strategies, key components in addressing contemporary energy challenges and boosting sector growth.
During the forum, the African Energy Chamber championed the cause of establishing these enabling environments. As the liaison between African energy stakeholders and global investors, the AEC is at the forefront of discussions to create an optimum landscape for upstream investment. The Chamber is keen to ensure Africa's vast energy resources are harnessed responsibly, sustainably, and to the benefit of all Africans.
The Paris forum also provided an opportunity to touch on the potential challenges ahead. From market volatility and political instability to changing global energy demand and the global shift towards renewable energy, the discussion underscored the importance of preparedness and adaptability.
As a curtain-raiser to Africa Energy Week 2023, the Paris Forum clearly illustrated the AEC's commitment to driving investment in Africa's energy sector. It highlighted the importance of enabling environments in unlocking the vast potential of upstream financing and set the stage for further discussion at the forthcoming AEW event.
In conclusion, the forum confirmed that creating an enabling environment remains crucial for Africa's energy sector. It will not only attract investment but also create sustainable and inclusive growth, ultimately contributing to the continent's socio-economic development. As the energy landscape evolves, the African Energy Chamber's role in driving these conversations continues to be critical.
Senegal's Energy Sector Tempts Global Investors with New Opportunities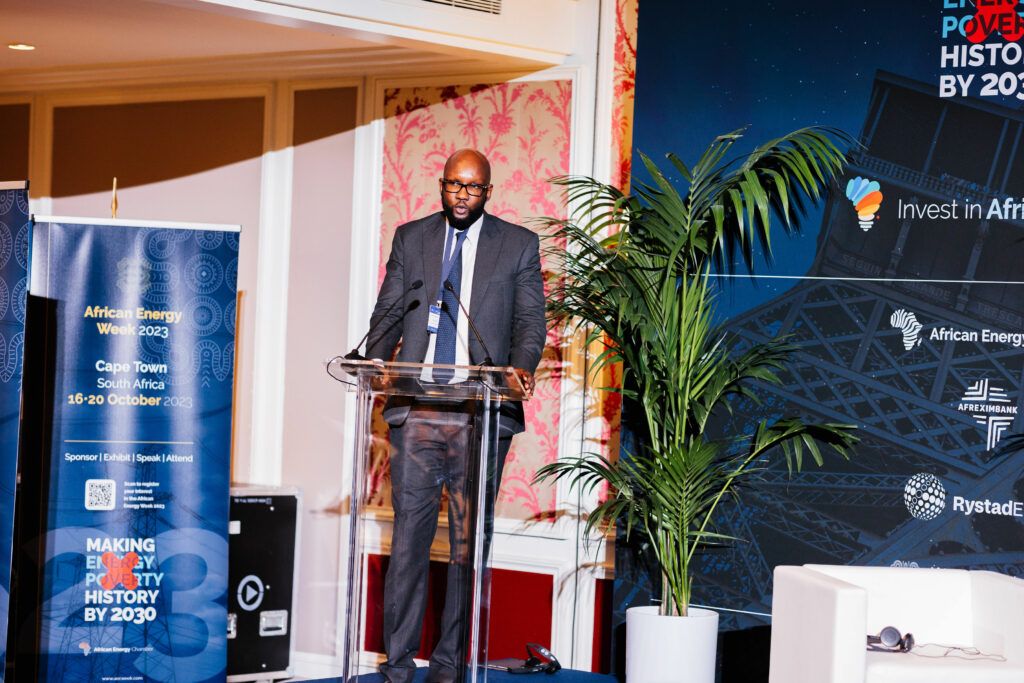 Senegal's energy sector has been gaining momentum in recent years, largely due to significant natural gas discoveries and the implementation of renewable energy projects. This momentum is creating a conducive investment environment, highlighting Senegal's capacity for growth and development within the energy sector.
Major natural gas discoveries, such as those in the Greater Tortue Ahmeyim field and the Sangomar oil field, have placed Senegal on the global energy map. Such vast reserves offer immense opportunities for exploration, extraction, and export, making Senegal an attractive option for investors looking to tap into Africa's oil and gas sector.
In parallel, Senegal has made remarkable strides in renewable energy. The nation is home to one of the largest solar power plants in West Africa – the Santhiou Mékhé solar park. This commitment to renewable energy diversifies Senegal's energy mix and aligns with global efforts to combat climate change. As the global trend moves towards sustainability, renewable projects in Senegal promise profitable investment returns.
The upcoming Africa Energy Week 2023 is set to provide a platform to further highlight these opportunities. The event, which advocates for African energy, is an opportunity for investors, industry players, and government representatives to convene and discuss the prospects and challenges of Africa's energy landscape. Senegal's energy sector is expected to feature prominently, given its emerging potential.
Senegal's evolving energy sector has already enticed key players, and the anticipation surrounding AEW 2023 only increases the allure. The nation's encouraging growth within both traditional and renewable energy sectors, coupled with its political stability, make it a prime candidate for investment.
As the focus on African energy intensifies ahead of AEW 2023, Senegal stands as a testament to the continent's potential. The burgeoning energy sector in Senegal offers immense opportunities for investment, setting the stage for a prosperous energy future.
Centurion Plus
Are you an entrepreneur, a start-up or a SME with the goal to start up between or in Africa and Germany? Then our team will happily assist you on the legal side! We are specialized both in supporting multicultural businesses in Germany, in supporting African businesses in Germany and in supporting businesses across various African jurisdictions. While our support starts with providing help on immigration and relocation matters, it does not stop there – taxes, tech, intellectual property…You heard us! Contact us today to find out more!