The European start-up landscape is characterized by its innovative spirit and the adoption of novel ideas and endeavours from every corner of the continent. One aspect that sets Europe apart is this facet – whether a pioneer hails from Belfast or Bucharest or anywhere in between, they possess the opportunity to contribute to the future through technology.
Nonetheless, it's undeniable that certain cities emerge as powerhouses, hubs, or burgeoning start-up stars. Historically, Paris, Berlin, and London have served as the driving forces behind the European start-up ecosystem. As the capitals of three major European economies, these cities hold invaluable knowledge and experiences to impart to other hubs and cities across the continent. In this analysis, we examine the factors that render these cities so influential and how they each individually foster growth.
Berlin: The Innovation Powerhouse of Germany and Europe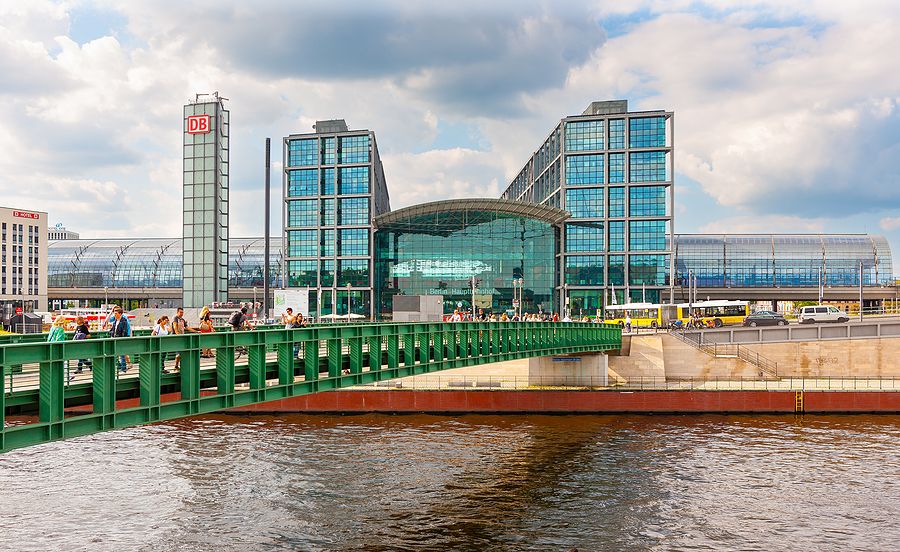 Berlin has emerged as a top destination for start-ups in both Germany and Europe, with approximately 22% of all German start-ups originating in the capital city. The city's diverse population and numerous universities contribute to its thriving ecosystem. Furthermore, both the Berlin and German governments provide policy support for the city's innovation initiatives, which include eight innovation support programs that have propelled Berlin to the forefront of innovation and commerce.
The city actively encourages early-stage and pre-start-up companies, positioning itself as a hub for ground-breaking business development and innovation. One key organization supporting these start-ups is the Berlin Start-up Scholarship, which offers financial assistance to selected founders of tech-based start-up prototypes for six to twelve months to facilitate market entry. Chosen teams receive a scholarship to help fund their launch plans. This initiative, part of the European Social Fund, aims to support over 1,500 individuals from 2014 to 2023.
Since 1997, Investitionsbank Berlin's investment branch, a state-owned investment bank, has invested over €250 million in the city. This program covers 50% of the costs for innovative start-ups in Berlin, such as obtaining resources and securing office space. In 2021, for instance, 183 start-ups received support with an approval volume of €9 million. As early-stage start-ups often face overwhelming expenses, which can be a significant obstacle to success, these financial infusions are vital for fostering start-up growth.
Here are some Berlin-based start-ups to keep an eye on:
Ecoligo: Established in 2016, Ecoligo recently secured €10 million and is making waves with its green tech solutions, propelling a worldwide energy shift. This impact-driven investment supports solar-as-a-service projects in emerging markets, allowing businesses to utilize eco-friendly energy sources. Environmentally-conscious investors enable these projects, combating the climate crisis through targeted solar investments while earning significant returns.
Grover: Launched in 2015, Grover is one of Berlin's most notable unicorns. This consumer-tech subscription platform is at the forefront of Europe's circular economy. With €270 million raised, Grover, founded by Michael Cassau who also appeared on our podcast, enables users to keep, swap, purchase, or return products based on their unique needs and budget.
Zenjob: Zenjob, founded in 2015, is a startup revolutionizing the recruitment industry. The platform aims to empower individuals to take control of their work lives. To achieve this, the rapidly-growing startup has developed a tech solution that shapes the future of work by quickly identifying the best candidates for jobs from a pool of tens of thousands. Zenjob recently raised €45 million to expand throughout Europe, and founder & CEO Fritz Trott spoke at this year's EU-Startups Summit.
Paris: The Pinnacle of Europe's Start-up Scene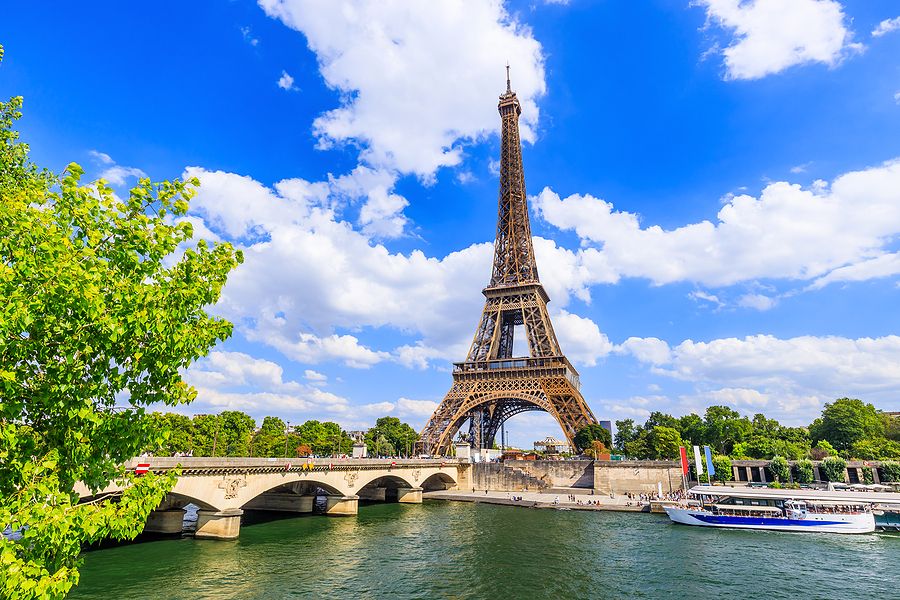 Paris boasts one of Europe's most prominent start-up ecosystems, encompassing around 12k start-ups. The French state's support for innovation in the capital city plays a crucial role in fostering its thriving start-up scene.
The French government actively promotes the growth of tech companies and has allocated substantial funds for this purpose. Emmanuel Macron, during his re-election campaign, introduced the €30 billion France 2030 plan, aimed at transforming France into a global innovation hub and a magnet for innovators eager to shape the future. Roughly €15 billion of this plan is earmarked for start-ups, representing an unmatched state commitment to their development. Additionally, in 2021, the government launched the Scale-Up Europe project, bringing together founders, investors, and researchers to establish Europe as a leader in the tech industry. The French state recognizes the importance of mentorship and networking for start-ups and is prepared to provide necessary support.
The connection between politics and France's start-up boom is evident. In 2022, corporate tax was reduced to 25%, making France more appealing to both international and local start-ups. Tech companies also enjoy a tax credit equal to 30% of their initial investment, capped at €100 million per year. Furthermore, in 2017, the French government introduced a unique visa program for tech entrepreneurs, simplifying the process for non-EU start-up employees, founders, and investors to obtain a French residence permit. As a result, the capital remains an attractive hub. The French ecosystem's evolution has been fascinating to watch, with numerous unicorns and centaurs emerging.
Paris is home to 21 top-tier business schools and a leading engineering university, as well as innovative institutions like School 42, which nurtures local talent. With business school graduates increasingly pursuing entrepreneurship, Paris has a promising talent pool with IT, engineering, and management backgrounds, ready to develop new products, solutions, and companies.
Not to mention La French Tech, a unique organization that unites start-ups, investors, policymakers, and community builders under one umbrella. Paris hosts La French Tech, which has accommodated 120 start-ups and provides the renowned Next40 development program.
Here are some Paris-based start-ups to watch:
Upway: Established in 2021, Upway operates a platform for buying, reconditioning, and reselling second-hand electric bikes, and it raised €23 million at the beginning of summer. The company contributes to a more eco-friendly mode of transportation. Upway has seen a 600% increase in electric bike sales since the year began, doubled its team size, and started European expansion by entering the Belgian market in March. With new funding, they plan to launch in Germany, the Netherlands, and the United States by the end of 2022.
Back Market: Kicking off 2022 with a €449 million capital infusion, Back Market has solidified its position as one of France's most valuable start-ups, boasting a valuation of over €5 billion. Founded in 2014, it is among Europe's top dedicated renewed tech marketplaces. The start-up offers high-quality, professionally refurbished electronic devices and appliances to more than 6 million customers across 16 countries.
Gourmey: Paris-based Gourmey is developing cultivated meat, providing protein sources created in a lab instead of coming from animals. The goal is to create a more sustainable food system through innovation, technology, and biology without compromising on taste. Launched in 2019, the start-up recently secured €48 million in funding. Don't miss our interview with CEO and co-founder Nicolas Morin-Forest at the beginning of this year.
London: Unicorns, Innovation, and the Resilient Tech Ecosystem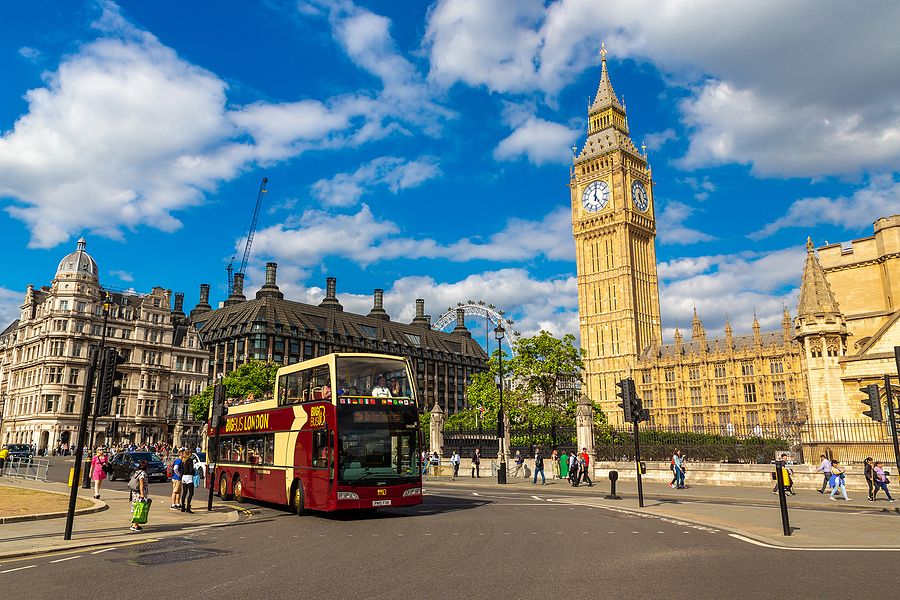 London ranks as the world's third-largest tech hub, second in fintech, and fourth in edtech. Almost half of all edtech investments in Europe are directed to the U.K. Over a third of U.K. investors are based in the capital, and the funding available to start-ups is expanding. In 2021, London earned the title of Europe's unicorn capital, boasting 75 unicorn companies, and the market is renowned globally for its economic strength, maturity, and stability.
The city of London supports tech companies through initiatives like the "Resilience Fund," which aims to address some of the city's most pressing challenges, and the Business Growth Program, which targets early-stage start-ups employing ten or fewer people. The program also established an accelerator for social impact companies aligned with the UN agenda.
London benefits from a high concentration of skilled talent, both locally produced through the city's prestigious universities and attracted from around the world due to its global reputation. Despite recent political and economic upheaval, London remains a hub of innovative activity, attracting over €11 billion in tech investments in 2021—more than double the combined total of Berlin and Paris.
With a supportive and diverse network, London thrives on its ability to forge connections. As an economic powerhouse for generations, the city has built an incredibly robust ecosystem that is resilient to change and disruption.
Here are some London-based start-ups to watch:
Lottie: Established in 2021, Lottie has quickly achieved a valuation of around €52 million, made several strategic acquisitions, and is scaling at an impressive rate. This later living marketplace aims to revolutionize elderly care. Initially launched as a care home comparison website that exclusively partners with vetted care providers, Lottie ensures care seekers find the appropriate care level at a fair price. The platform now includes retirement living options and is continuing to expand.
HumanForest: Founded in 2019, this company raised €1.4 million through Crowdcube in 2020 and launched in 2021. HumanForest has since partnered with companies like Deliveroo, offering sustainable and affordable shared e-bikes throughout London to promote an e-mobility movement in the capital. With sustainability at its core, the company uses innovative technology to enhance battery life and minimize waste, making their rental e-bikes among the most eco-friendly options available. We spoke with Caroline Seton, Co-Founder and Head of Growth, earlier this year.
Zilch: As one of Europe's most renowned duocorns, Zilch is among the fastest-growing fintechs in the region and recently raised over €153 million in its Series C funding round. Founded in 2018 and launched in September 2020, the company is transforming the buy now, pay later (BNPL) market with its direct-to-consumer approach. Zilch's unique platform uses Open Banking Technology to lend users only what they can afford to repay, preventing unmanageable debt.
Centurion Plus
Are you an entrepreneur, a start-up or a SME with the goal to start up between or in Africa and Germany? Then our team will happily assist you on the legal side! We are specialized both in supporting multicultural businesses in Germany, in supporting African businesses in Germany and in supporting businesses across various African jurisdictions. While our support starts with providing help on immigration and relocation matters, it does not stop there – taxes, tech, intellectual property…You heard us! Contact us today to find out more!